When I was a kid I would watch the winter and summer Olympics with rapt attention every 4 years, religiously. Then I got married and stopped, I think because my ex-husband wasn't into sports so I had no one to watch it with, or maybe I decided I was too cool for the Olympics now that I was 21 and could drink. Who knows. Honestly, I don't really like most sports either, but I don't really consider the Olympics sports in the way pro teams in the U.S. are sports to me, because the events aren't as boring and the athletes don't make like, $10 million a year. It's just more exciting because I only see it once every 4 years, whereas shit like football is on way too much. And when I'm watching football I always get annoyed that so-and-so is all idolized but beats his girlfriend, or what's-his-name gets models pregnant and dumps them. In 2008, I heard about the Michael Phelps eight gold medal quest at the Beijing Olympics so I kept an eye on that online, low pro like so my husband didn't know I was a nerd for stuff like that. But I didn't actually watch all the races, and I didn't watch any of the other competitions I used to love as a kid.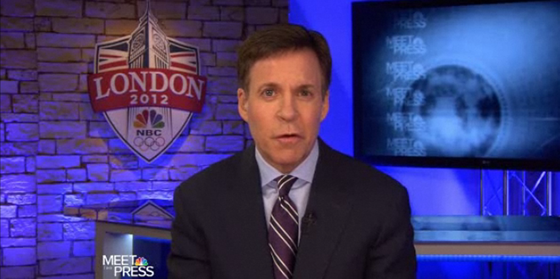 This year, though, I have jack shit else to do since I'm home taking care of my mom (who is recovering from surgery), so I'm once again able to go for the gold in competitive "yelling at Bob Costas". Pretty much everyone I know is annoyed by some aspect of NBC's coverage of the Games, and I'm also someone I know who's annoyed. Not so much because they don't play the events live, since being on the West Coast I'm used to watching things hours behind everyone else and having everything spoiled by my Twitter timeline. What's elicited my best "yelling at Bob Costas" performances have been the ways NBC (and the media in general, actually) spends all this time glorifying athletes and then craps all over them when they don't "measure up". Oh right, and that whole racism thing they do.
Regarding the former issue, there was their treatment of Michael Phelps. When he won silver in the 200m fly, NBC was like "OMG! PHELPS' LONDON NIGHTMARE, WILL HE EVER RECOVER FROM THIS??" Okay yeah, he didn't win gold in this event and he usually does. And yeah, he didn't place in his very first race. But "nightmare"? Really? I mean, he just won a silver. There are a shit ton of countries that have never won any medal, out of all their athletes. Some countries are happy to just be able to compete. I think what with this being our dude in the race, maybe we could not make him feel like shit for winning a silver medal? It's amazing to me that anyone swims anywhere ever as fast as even the last place finisher does in these races. And, hello, he won a gold just the other night. Thankfully for Phelps' worth as a human being, he didn't fail miserably in his next 2 races, he won gold. So nyah, Bob Costas. Get off his nuts.
And speaking to the latter issue, you have Gabby Douglas and Jordyn Weiber. Jordyn didn't qualify for the women's all-around gymnastics competition even though she was/is the current world champion. So for the entirety of the women's team gymnastics event they talked about how horrible it was for her to not qualify, what an injustice it was, how this is her redemption, and blah blah blah. Which is like, fine, that's cool, she's doing well now. You can give her some props. But, hey! Over here is Gabby, who DID make it into the all-around, AND is doing every apparatus in the team event, and you're completely ignoring her bad ass performances because you're busy going on about poor Jordyn. Gabby scored higher than Jordyn on each apparatus, but I guess you didn't see her since she's Black and that big White Woman's Tear was blurring your vision. When Team USA won the gold, even though Gabby scored 33% of the team's points, some magazines didn't even name her in pictures of the team. Well, um, It's pretty hard to not see her and name her now since she won the f-ing women's all-around gold. Is that good enough, NBC? Did the heat from all Gabby's awesome dry up some of those White Women's Tears?
NBC's Olympic coverage just manages to mirror American attitudes towards greatness and towards race, sometimes simultaneously. If you're capable of greatness and usually achieve it, we love to pile on you when you mess up. This plays out in a more tawdry and decidedly less talent-oriented way in the tabloids with crap like "GUESS WHOSE BEACH BODY HAS CELLULITE" articles and the annual "REMEMBER WHEN JENNIFER ANISTON GOT DUMPED BY BRAD FOR ANGIE?? SHE MUST STILL FEEL LIKE SHIT!" issue of US magazine. We want to know the best can fail, or be less than perfect, and we revel in it so we feel better about our failures. Do we really need to do that to salve our own wounded egos? No, but it's an easy, temporary palliative agent that requires very little work on the part of an individual.
When race comes into play, white people want to be assured that Black/brown people who achieve greatness are only able to be great because some other white person was robbed, or because they have white in them (see Obama, Barack), or because they were given unfair advantages to make up for their race that ended up screwing white people in the end. If Jordyn had been there, Gabby wouldn't have. Right? The racism towards Gabby during and after the team event was slightly under the radar, but recognizable to those willing to see it. Now that she's won the all-around gold, the media has taken the post-racial society tack. "Well, Black folks have finally broken down their own mental barriers, good for them! It totally wasn't institutionalized racism that contributed to them being unable to achieve certain things, what with lunch counters having been desegregated for 50+ years now." That is word-for-word what Bob Costas said after Gabby won. Okay, it's not. But it might as well have been. I finally brought home the gold in "yelling at Bob Costas" after that verbal turd he laid.
Anyway, these are just my slightly less than random thoughts on NBC's Olympic coverage. I'm going to get ready to watch Michael Phelps win in the 100m butterfly and eat some Trader Joe's Roasted Seaweed Snack.