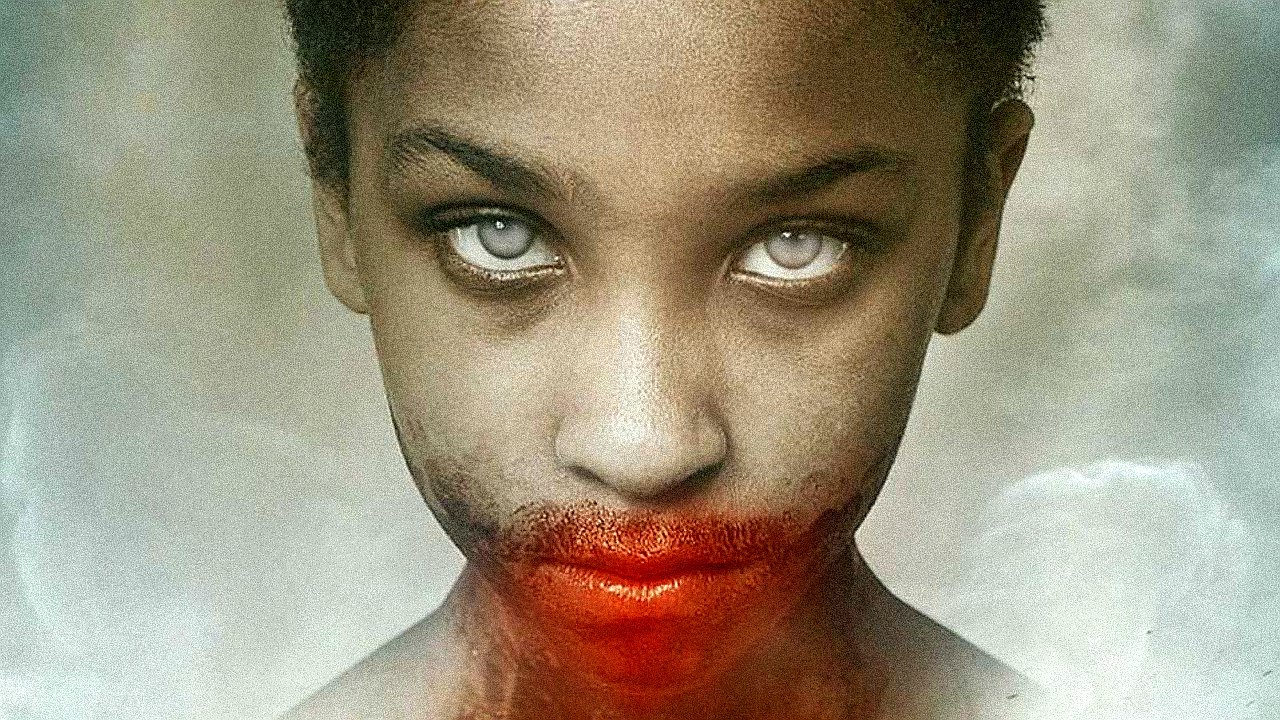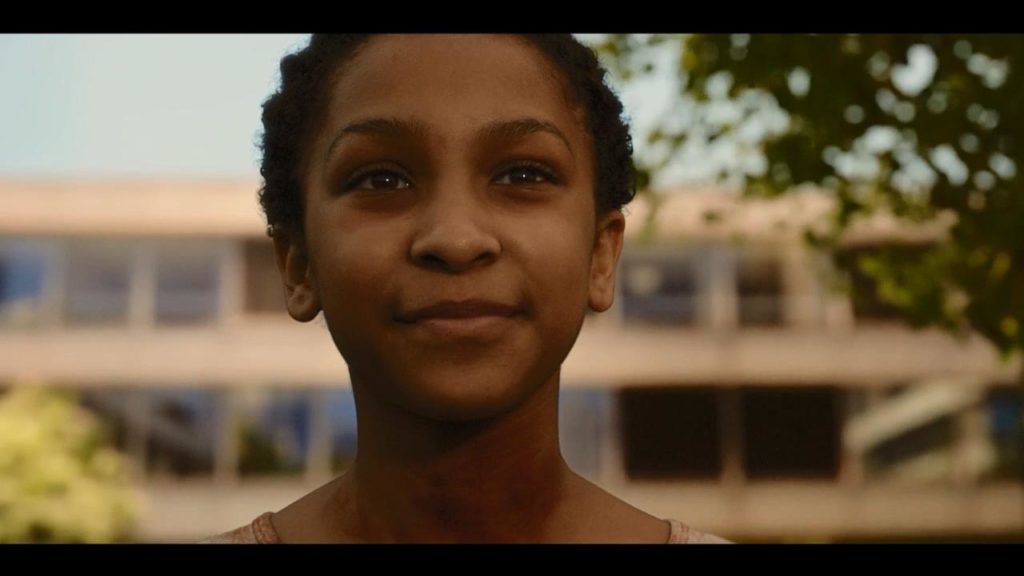 [attention: there will be
spoilers
]
What is liberation if it requires the enslavement of others? How can we prioritize our freedom while holding space for empathy? 
Imagining new futures means we do not have to accept the compromises made in the past. We can discard the colonizer mindset and adopt one that does not require the sacrifice of one for the sake of another; that negotiates paths wide enough for all. Under existential threat, we will defend ourselves—with whatever means necessary. When we have the advantage, we can be magnanimous—in fact, power demands magnanimity. Absolutes, either/or dichotomies, the idea that one group must sacrifice itself for another: these are all tools of the master.
In The Girl with All the Gifts, Sennia Nanua plays Melanie, an adorable Black girl who is infected with a symbiotic fungus. She's incarcerated along with a bunch of other children—all white—who get up every day, get strapped into a chair, and get educated by a woman called Miss Justineau (also white). In the book, Miss Justineau is Black, and Melanie is white, and this makes more sense to me given the ending. But, I'll get to that later.
Melanie is obviously bright, caring, and inquisitive. She cares about the well-being of all the adults around her, even though the soldiers whom she interacts with most frequently call her "it", refer to all the children as "friggin' abortions", and berate Miss Justineau for showing empathy to what they consider fungus in human form. Other than Miss Justineau, whom Melanie adores, Dr. Caldwell, the head scientist, is the only other adult who is remotely warm towards her—and she is cold as ice. She is using all the children as test subjects for a potential vaccine, the production of which, we learn, requires Melanie's brain and spinal cord.
We see Melanie get wheeled from the detention facility she lives in to a medical complex, and during this transition we glimpse humanity's world as it is now: a sea of zombie-looking things trying to break down the fence that encloses Melanie's world to this point—a military base on the outskirts of London. She has apparently been raised in the detention facility, because she seems to be heretofore unaware of the condition of the outside world. This is the apocalypse Dr. Caldwell is seeking to avert, and this scene impresses upon us the understanding that humanity is no longer dominant on this planet.
In the medical complex, Dr. Caldwell briefly tries to convince Melanie to sacrifice herself willingly by telling her she'll be giving Miss Justineau a gift, but hedges her bets by drugging Melanie at the same time. While she has her strapped down, the base is overrun by "hungries", the zombie-like things we saw chomping at the gates on Melanie's trip to the complex. Dr. Caldwell's assistant gets bitten and turns, giving Melanie an up-close glimpse of her people. Eventually she gets away, finds Miss Justineau and is picked up by a van containing Sergeant Parks, the man who took Melanie to the medical complex, along with some other military types. Also inside the van is Dr. Caldwell, who is still chomping at the bit to get to Melanie's spinal cord.
They travel throughout the city trying to get to some mobile labs Dr. Caldwell knows about, so she can start making the vaccine. Throughout their journey, Melanie proves invaluable because she can negotiate the hungries without them coming for her. They're guided by smell—as is Melanie—and sound. Dr. Caldwell invented some gel that blocks the smell, so the humans can move amongst them as long as they don't make too much noise. Once someone gets loud, it's over. But Melanie, being part fungus, isn't food to them.
During this time we also find out more about the fungus and how it's spread. It takes over the nervous system (its real-life analog is Cordyceps) and eventually directs the host to congregate with others so it can construct a tree-like structure and create seed pods. Melanie and the adults come across a giant forest Dr. Caldwell deems the potential "end of the world", as if the seed pods ever burn or become saturated with water, they will open and the fungus will become airborne.
After they find the mobile labs, Melanie comes across some feral hybrid children and realizes that there is hope in this world even if humanity dies. However, those kids end up killing one of the humans she likes the most (and probably not coincidentally the only Black person left on the squad). She defends the rest of the adults against the feral children and kills their leader so they might escape.
Eventually, Dr. Caldwell, who is dying of sepsis, drugs everyone so she can kidnap Melanie and try to make the vaccine. She again attempts to convince Melanie that sacrificing herself for humanity is the altruistic and correct thing to do. Melanie at first agrees, then asks Dr. Caldwell if she's changed her opinion of her sentience. Dr. Caldwell admits that she thinks Melanie is genuinely alive and self-aware, and at this point Melanie delivers one of the realest lines of the movie: "Then why should it be us who die for you?" She tells Dr. Caldwell to stay in the mobile lab, and she runs outside. 
Melanie has decided the best course of action is to ignite the giant seed pod forest and usher in her vision of a new world. After torching it, she comes across Sergeant Parks, who left the mobile lab looking for Melanie. Melanie ends up shooting him, at his request, because he doesn't want to become a hungry. Dr. Caldwell gets eaten by the feral children, so Miss Justineau is the only human left. The movie ends with her in the mobile lab, unable to leave because of the airborne fungus, teaching the formerly incarcerated hybrid children along with the feral hybrid children Melanie has rounded up, through the glass.
Melanie needed Miss Justineau. The world she wanted to build required her in it to educate the children, lest they all end up feral. Miss Justineau's life was going to be miserable in this new world, but Melanie forged ahead without giving her a choice, effectively enslaving her since she cannot leave that mobile lab without succumbing to the fungus. This is why I don't like the reversal of the races from book to movie: Melanie executes a profoundly unloving act of creation/destruction and I prefer to see my people do better. I love the idea of a Black girl being the future, and I appreciate the power of lines like "It's not over, it's just not yours anymore" being spoken by a Black girl to a white man. But the movie's hierarchies are not representative of reality.
At first Melanie seems to be the oppressed in the situation, because she is caged. But once the hungries invade the base, things change. And by the time she tells Dr. Caldwell "Then why should it be us who die for you?" we've seen a world turned over to the fungus, we've seen the feral hybrid children, and we've seen the seed pods that portend humanity's eventual doom. Humanity is the oppressed in this world, the fungus is the oppressor. I don't think Melanie was in a position where releasing those spores was an act of self-defense. She could have killed Dr. Caldwell and that would have pretty much ended the threat to her. She could have run away and lived in the wild and just waited for humanity to either die off on their own or actually pose a threat to her. Time, probability, and all the forces of nature were on her side. 
[We are currently living through the result of some white folks deciding the best response to a minority threat is to burn it all down, while protecting the "good" subalterns that serve their interests. I see these echoes of our reality in the movie.]
I believe we need to gain our freedom by any means necessary. But I question the ability of The Girl with All the Gifts to be a real metaphor for Black liberation without glossing over the power dynamics of the post-apocalyptic landscape Melanie exists in. There exist free hybrid children in Melanie's world. Even if Dr. Caldwell found a vaccine, a vaccine can only save the uninfected. At best, humanity might continue on as a minority species—until some giant pod tree somewhere bursts open.  Melanie is certainly oppressed in her individual circumstance—like working-class white folks, for example—but overall, her people are running things out there. The actress playing Melanie is Black; the character is not. 
Yet there are still lessons to be learned from The Girl with All the Gifts, because the choice Melanie makes is a choice given to us all, and because Nanua's casting now makes the character a cinematic representation of us. We are all challenged to reject the values we were inculcated with by society; to reject ways of living that require the subjugation of others. Melanie's action illustrates how transformative love is not just ensuring the safety of the ones you love but allowing them to make choices about their own safety. Keeping someone "safe" against their will while you build a better world off their labor looks a lot like incarceration and slavery. Our future does not have to follow the same model as our past. We do not have to accept the zero-sum mentality of white supremacist imperialist capitalist patriarchy. No one has to die for anyone.